Old Grandad "Vol. 666 / OGD EP" 2 LP [PRE-ORDER]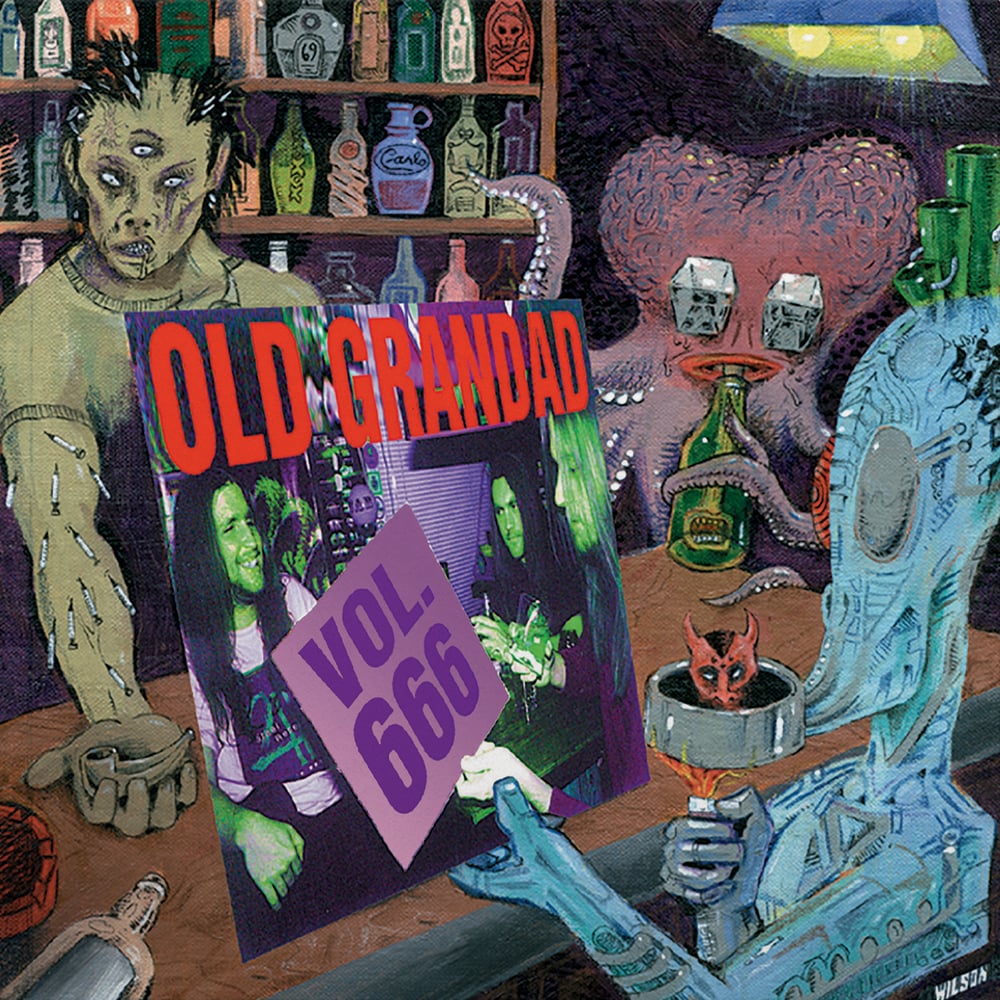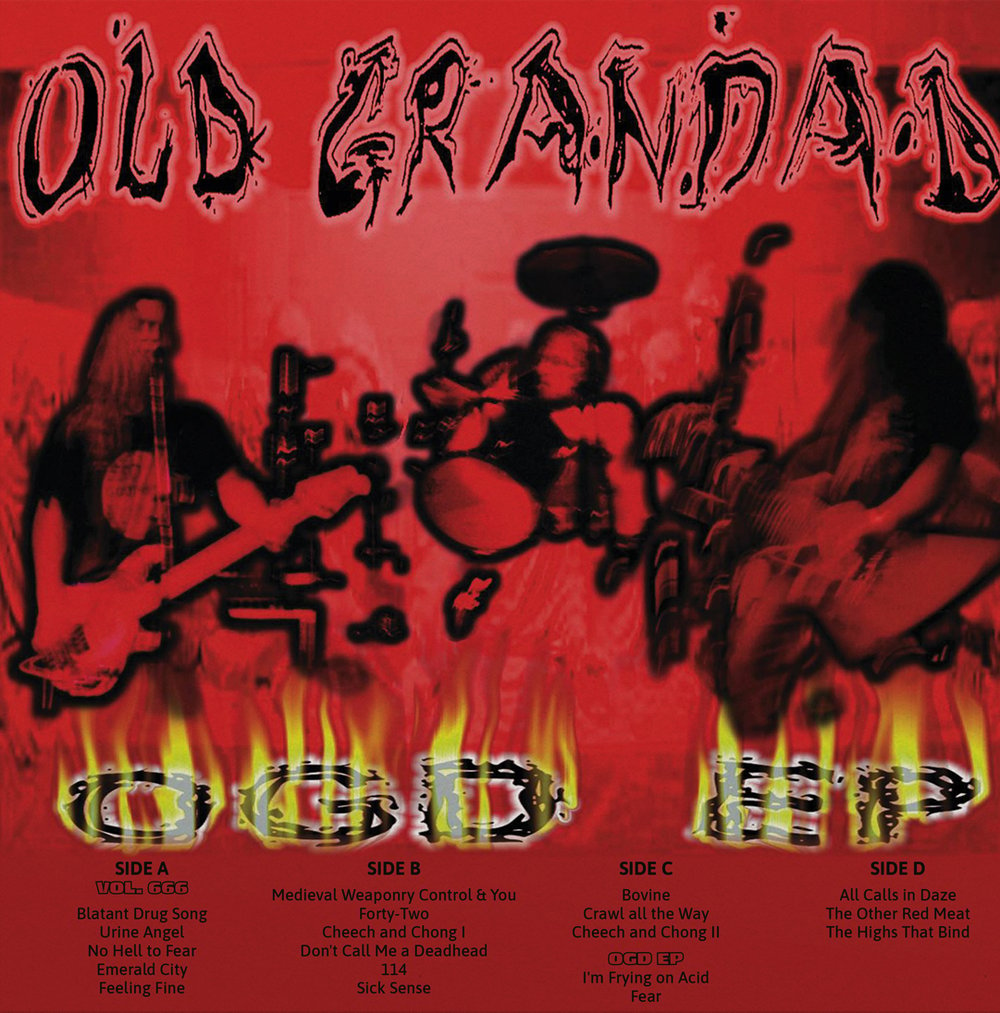 2021 reissue of Old Grandad's first two releases, Vol. 666 (1995) and OGD EP (1997). First time ever on vinyl. 19 songs on 2 LP gatefold. On Black or Half-and-Half Red / Black vinyl.
Release date: June 25, 2021 (Shipping first week July)
As this is a pre-order, any additional items ordered with this release will be held until the entire order is ready for shipment.
TRACK LISTING
* Vol. 666 *
1 Blatant Drug Song
2 Urine Angel
3 No Hell to Fear
4 Emerald City
5 Feeling Fine
6 Medieval Weaponry Control & You
7 Forty-Two
8 Cheech and Chong I
9 Don't Call Me a Deadhead
10 114
11 Sick Sense
12 Bovine
13 Crawl all the Way
14 Cheech and Chong II
* OGD EP *
15 I'm Frying on Acid
16 Fear
17 All Calls in Daze
18 The Other Red Meat
19 The Highs That Bind